One really fun event was being surprised by my son and his wife. They have two children and rarely get off together, but it just happened that everything lined up for them to take a few days in Vegas. My wife had to give me a hint that someone was coming because I was planning a trip to Henderson the they wanted me around Imperial Palace as they were staying at Harrah's. Still, I never guessed who it was even when he called me up on the phone pretending to be at work. Then he jumped me in the lobby of the Imperial Palace. He lives in Chicago and we don't see him enough so it was a real treat. Keith and I spent a couple hours playing cheap craps at Casino Royale and using my slow hedge system to reduce volatility as I was way down in backroll. We were lucky and we both made a bit of money.

Then one morning we met at Paris for a great breakfast.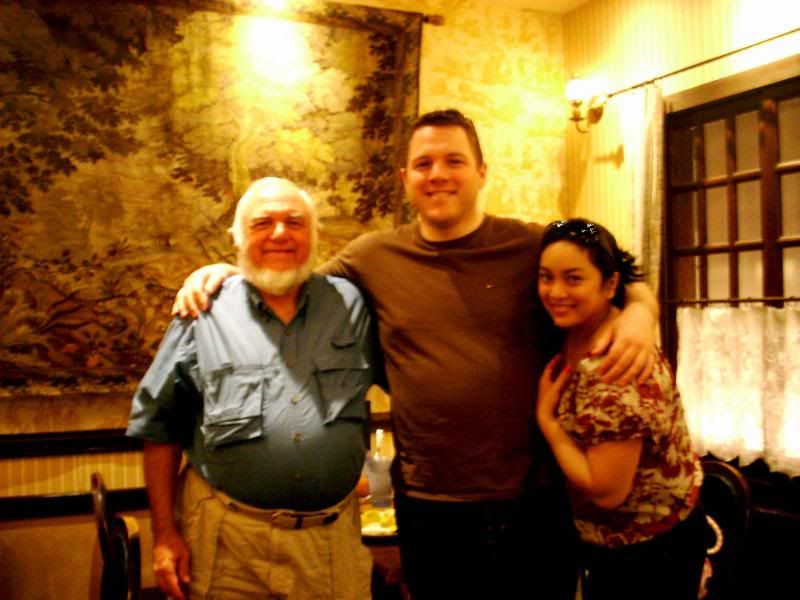 So much fun to see both of them. Bernie was at a bad beat table and got the table share of $375. Not huge for the bad beat, but fun. It was at Bally's 3/6 game.